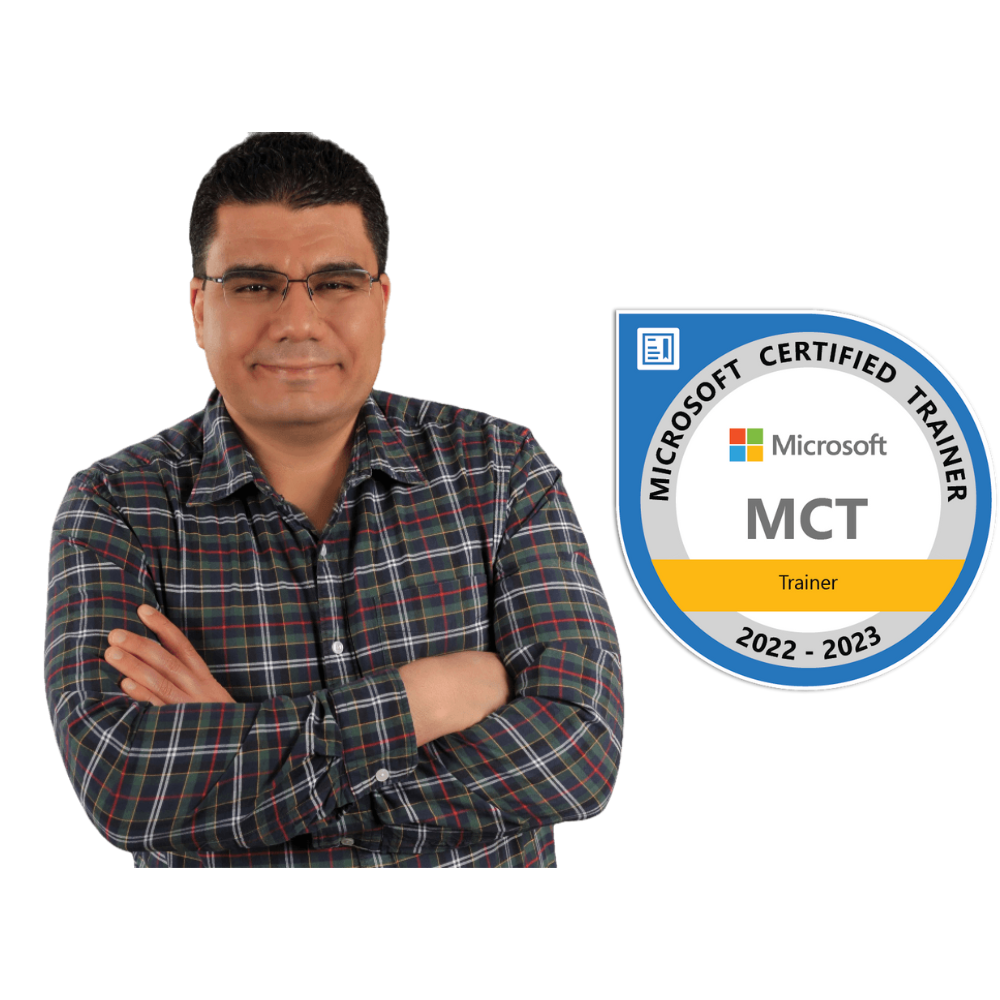 Who am I?
Welcome! I'm an accomplished Data Analytics professional, a Microsoft Certified Trainer (MCT), and a passionate educator. Born in the vibrant landscapes of Egypt and honed in the technological hubs of Canada, I now find myself in the beautiful kingdom of Morocco, serving a global clientele with insightful training and consultation in data analytics.
My journey began in the dynamic world of Telecom in Egypt, where I transitioned from being a customer service representative to joining the 'Data and Reporting' team. It was here that my fascination with Data Analytics was ignited, leading me on a path of continuous learning and growth. With over a decade of experience in the field, I have had the privilege of working with industry titans in Egypt and Canada, primarily within the Telecom domain.
Before venturing into independent consulting, I spent 1.5 enriching years as a data analytics trainer and consultant in a prestigious Canadian training firm. This experience further solidified my love for teaching and provided me a unique platform to refine my training methodologies.
In my quest to broaden my impact, I embraced the world of video content creation. Mastering instructional video design and editing has been a significant milestone in my career. It not only expanded my skill set but also revolutionized my approach to training. This unique capability has allowed me to connect with a wider audience and be a distinctive contender in the job market.
As a trainer, my philosophy is rooted in simplification and visual representation. I firmly believe in breaking down complex concepts into digestible, relatable elements, ensuring my trainees grasp the subject matter fully. Whether it's drawing on the screen or creating comprehensive video courses, my commitment is to make learning accessible, enjoyable, and practical.
I carry a key lesson with me throughout my professional journey: 'Simplicity is the ultimate sophistication.' This wisdom guides my approach to teaching and is the essence of my success as a trainer and consultant.
I look forward to assisting you on your journey to mastering Data Analytics using Excel & Power BI.
My Story
I can tutor your child and ensure they remain proficient in their core subjects, and enjoy learning along the way. I am a time served and qualified teaching professional, and I'm ready now to help.I can tutor your child and ensure they remain proficient in their core subjects, and enjoy learning along the way.